What I Ordered Vs What I Got: Raimi Shaibu Is A Scammer – Run From Mikecanvass Stores, An Online User Claims (Read Details)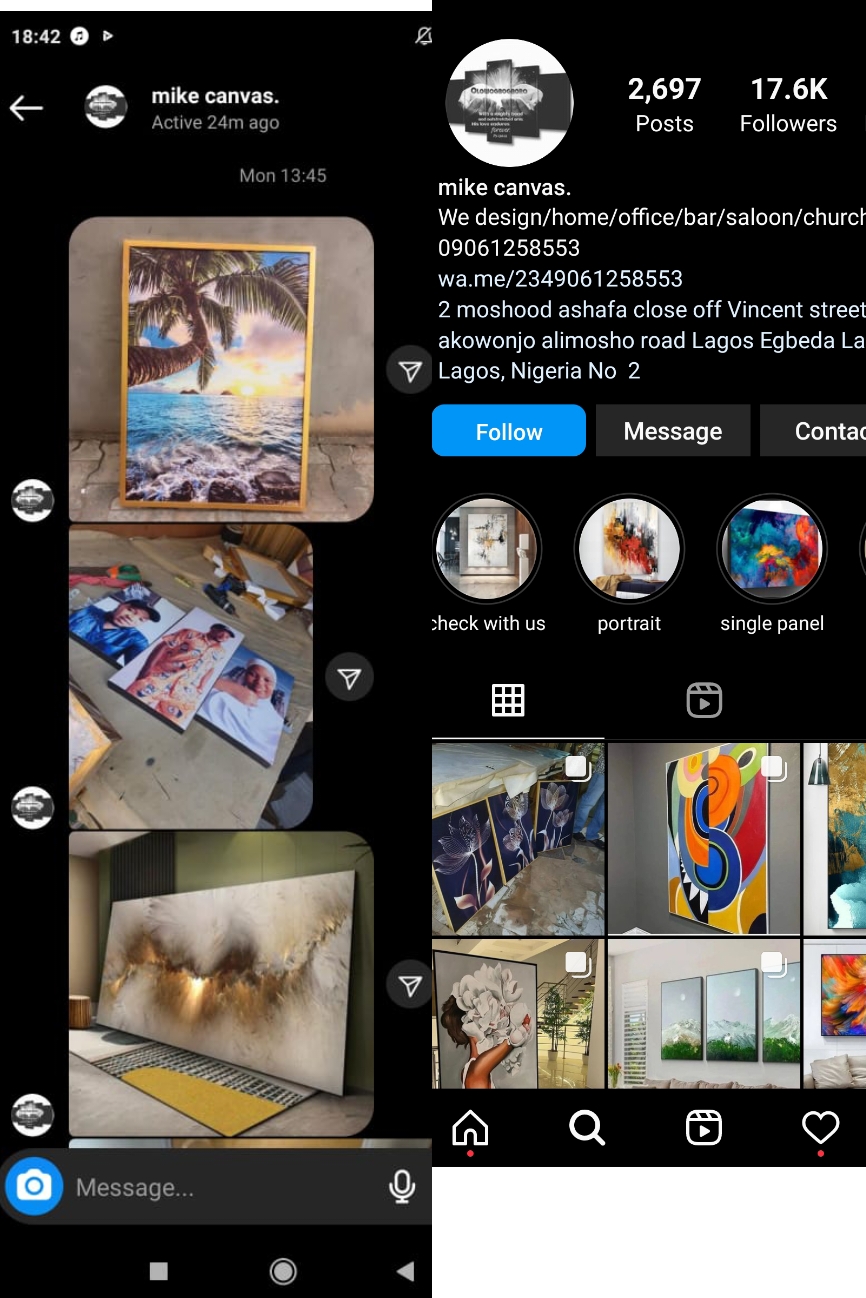 An Online User has claimed to be scammed by Raimu Shaibu, who owns and runs Mikecanvass stores. According to him, he said he got exactly different thing from what he ordered from Mikecanvass stores. He Reported this;
"I needed a wall canvas and this guy (Raimi Shaibu) have a lot of amazing samples displayed on his Instagram handle Mikecanvass Stores".
"I  chatted with him on Instagram and sent my design to him which he confirmed that he can to do it".
"He  said 38k plus the delivery fee, however, we later settled at 33k, and i paid immediately"
"On  the said day of delivery, he updated me on Instagram that the delivery person is on the way so that i can be available to receive the delivery".
"I  waited until around 3pm only for me to see entirely different product".
"So , basically this guy went ahead to print a flex banner and mounted it on 2by2 planks similar to what those POS people display in their shops".
"I  was shocked when i saw it. I can't even pay 5k for that rubbish if i knew that is what he would do".
"I  could not accept such, so i simply told the delivery person to return it to him. Initially, he told the delivery person to drop it,
however, immediately i told him that i will lock the delivery person in barracks until he come down, he said he should return it".
"As  regards the 33k i paid, he's not ready to refund anything, so i had to find someone else to do the exact thing i needed, and i end up
paying the new person 36k. However, the new person did a fantastic job".
Below is his details:
Name: Raimi Shaibu
Instagram handle: Mikecanvass_stores
Phone: 09061258553
Address: 2 moshood ashafa close off Vincent street akowonjo, alimosho road Lagos Egbeda Lagos, Nigeria.
According to the victim, he stated that "The business, Mikecanvass Stores engages in dubious practices and a complete rip off.
What he displayed on his profile is entirely different from what he delivers".
"He  doesn't make canvass but banners".
"He  mount banners on 2by2 plank and deliver it as canvass, and charge outrageous fee".
"Do  not pay him for wall canvass. What he delivers is far from it".
Peep photos and videos below;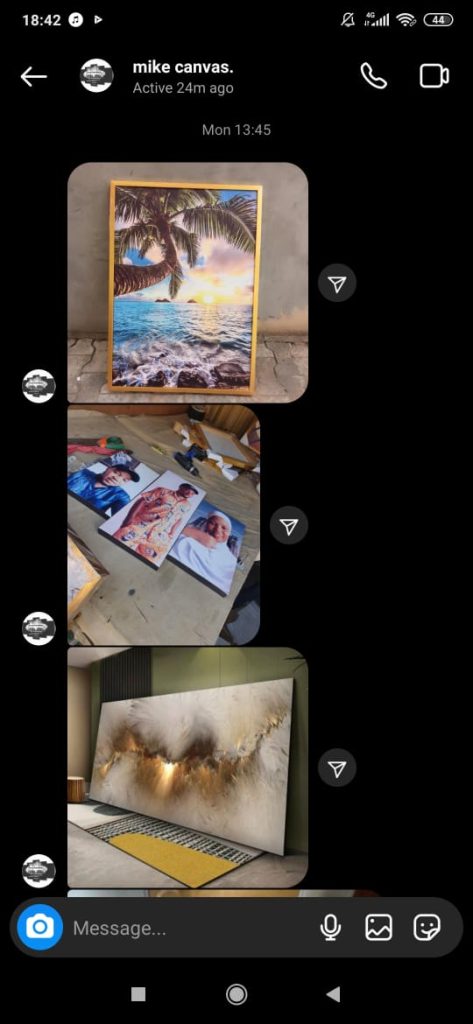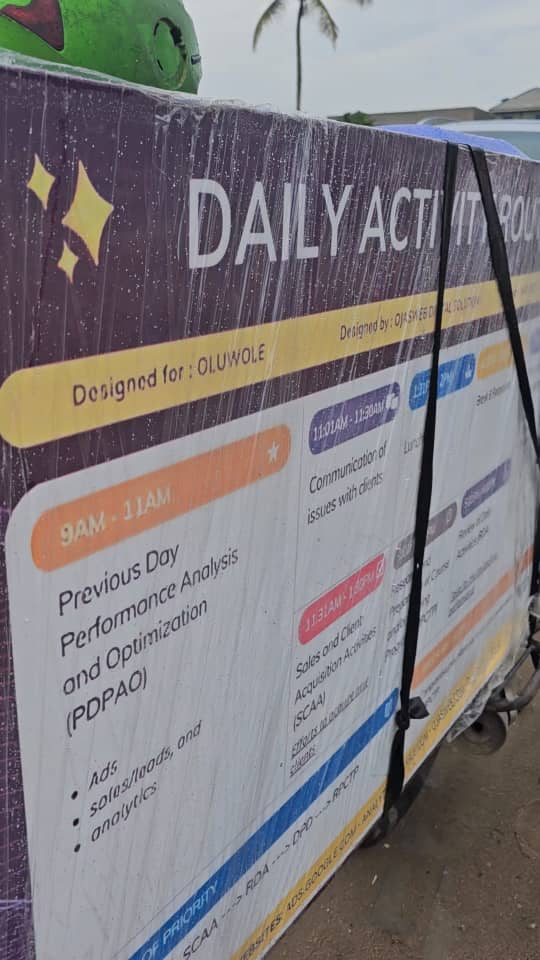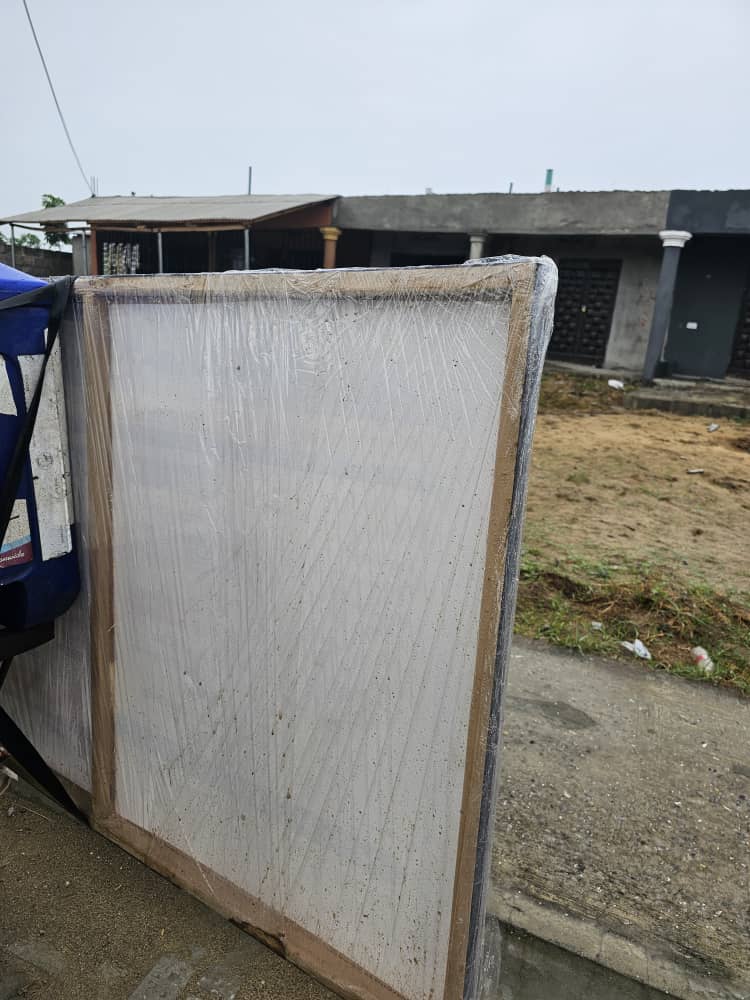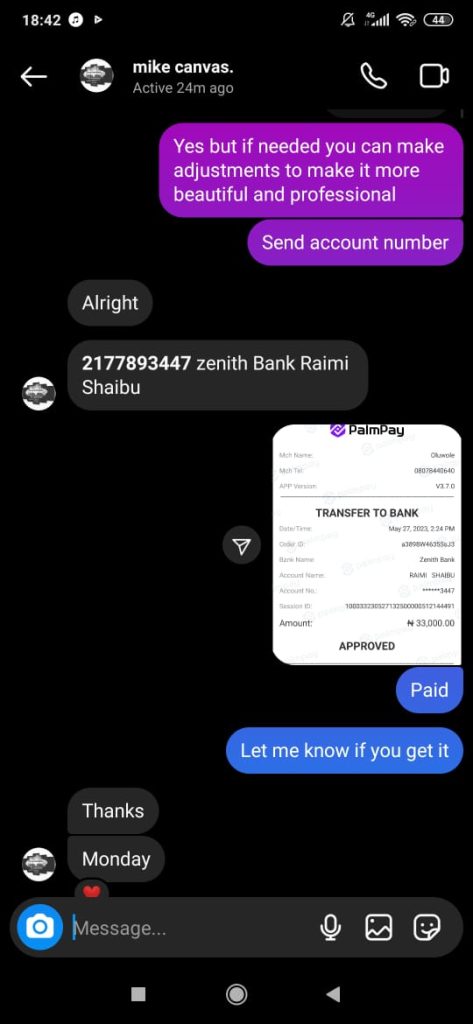 Keep In Touch


Join the Discussion
No one has commented yet. Be the first!