Nollywood Actress Bukola Arugba Ends Relationship With Damola Olatunji (See Why)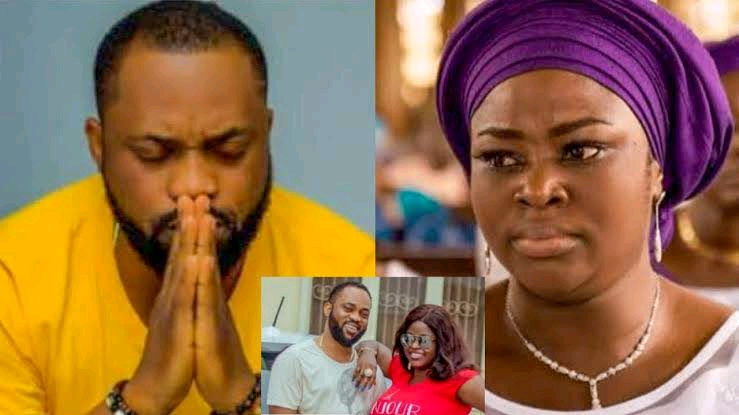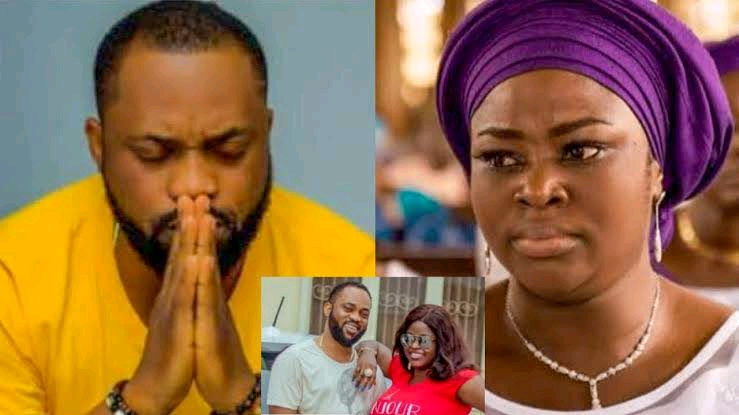 Nollywood stars Bukola Arugba and Damola Olatunji are no longer dating or in any form of romantic relationship.
The actress announced their separation via her Instagram page on Tuesday.
Bukola Arugba shared a letter issued by her lawyers confirming she and Damola were no longer together.
According to the letter, the Nollywood stars who have two children (twins) together were never married to each other.
However, they have both agreed to jointly ensure their children's well-being and welfare.
A part of the letter says: "They are no longer an item. They have gone their separate ways and this is without any hard feelings or ill will.
"They have never being married to each other but they are blessed with two children (twins)."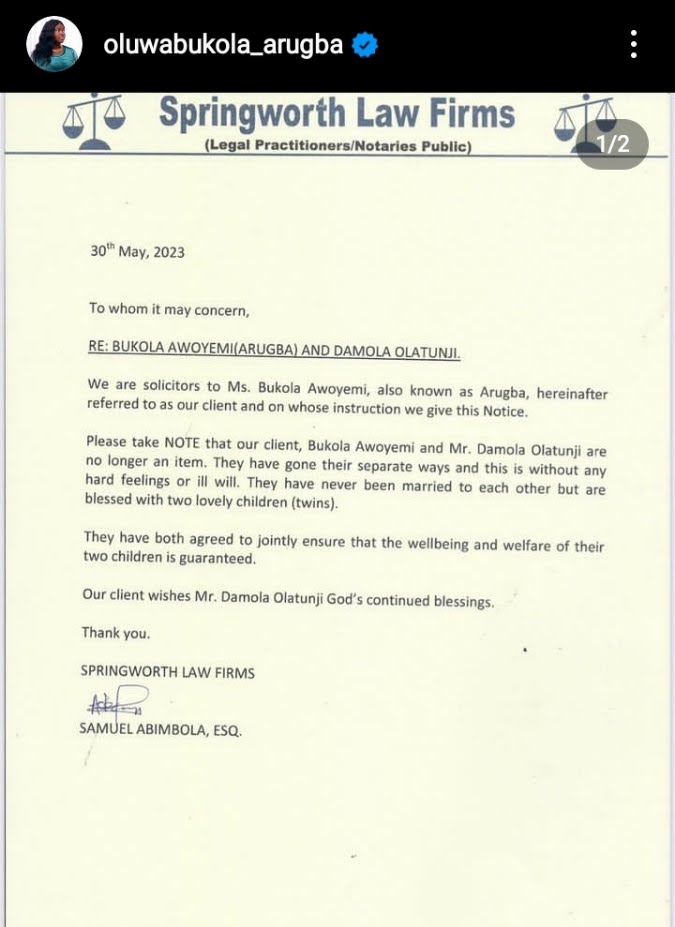 The duo started dating in 2015.
However their love story has been rocked by cheating scandals that recenly led to their separation.
Keep In Touch


Join the Discussion
No one has commented yet. Be the first!