Lugartoonz Biography, Real Name, Age, Career, Songs, Net worth, state of origin, Early Life, Pictures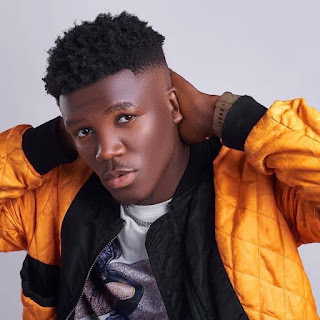 Ejegbu Agwu Olughu (born 25 August, 1998), known professionally as Lugartoonz, is a Nigerian singer, songwriter and record producer born in Edda, Ebonyi State, there he also had his primary and second education and now resides in Lagos, Nigeria.
              "My father was a native doctor while my mother is an evangelist, but i didn't grow up with any of them, i started staying with my grandmother in Ekoli Edda since i was eight till when i dropped out of school at sixteen to start looking for my way out."
Lugartoonz's career as a writer started in middle school. He wanted to be an author, a dream he nurtured since childhood but eventually, his friends made him see the possibility of venturing into music. Then he started writing, composing and performing his own music, and for other artists, honing his artistic abilities.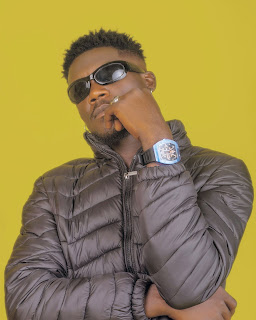 Lugartoonz's music is mainly pop and Afrobeats. He describes his music as Afro-fusion, which blends the genre R&B, hip-hop, dancehall, and reggae. In recent interview, Lugartoonz revealed his inspirations comes from God and by the regal earthiness of Travis Scott, Wizkid and Burna Boy's feisty confidence, as well as 90s icons and the edgy aesthetic of Afropop. 
Lugartoonz enrolled into the Magnate Ngerem Academy for acting and cinematography before working with notable skit makers and cinematographers like Brainjotter, Director Ug, King Kaluu, Mark Angel, Big Simon, Pinkieletie and many others.
Lugartoonz got nominated and won 'Artist Of The Year' Category at the EDDA NOBLE AWARD 2021 as he continues on his upward trajectory with his unique style of music and millions of fans waiting for his next move.
In May 2022, Lugartoonz's debut single "How" was released, an Afro-fusion sound that draws from pop, R&B and highlife to signal his arrival into the industry which received massive airplay online and media across the country with positive reviews from his audience which had helped him to build a small but strong fanbase. Lugartoonz has since published a number of additional well-known songs, including "Edda To Manchester"
He is working on his debut album, which should be published soon, although he hasn't been signed to a record label. Lugartoonz is the CEO and founder of OCTET YORE, the 
The "Lugartoonz Generation" who call themselves Lugartoonz's supporters are devoted to advancing his career and disseminating his philosophy.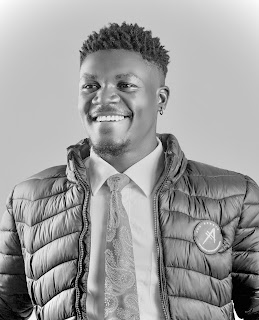 Lugartoonz's net worth is projected to be close to $200,000 as of 2023. It is possible that his net worth will continue to rise in the upcoming years due to his rising fame and success in the music business.
Lugartoonz is a versatile musician who is well aware of the blends and curves of modern day music and knows how good to reach his fans with the sickest tunes. Check out all singles put out by Lugartoonz and share your testimony of the beautiful sweet taste each song delivers, Also do not forget to follow the artist on all platforms to stay updated on new music plus so many other amazing varieties. We're interested to see what Lugartoonz's future holds for himself and his burgeoning fan base.
   Background Information
Born:                            Ejegbu Agwu Olughu 
                                     25 August, 1998 (age 25)
                                     Edda, Ebonyi State, Nigeria
Other Names:           Agugbaola, Onyeani Egwuili                  Ekwoeja, Oy 
Occupation(s):             Singer, Songwriter, record    producer 
Genres:                         Afrobeats • Dancehall •  R&B
Years Active:                 2018 – Present 
Label:                             Octet Yore (Founder)
Keep In Touch


Join the Discussion
No one has commented yet. Be the first!