LIVESTREAM: Sierra Leone vs Nigeria (African Cup of Nation Qualifier) #SLENGA #AFCONQualifier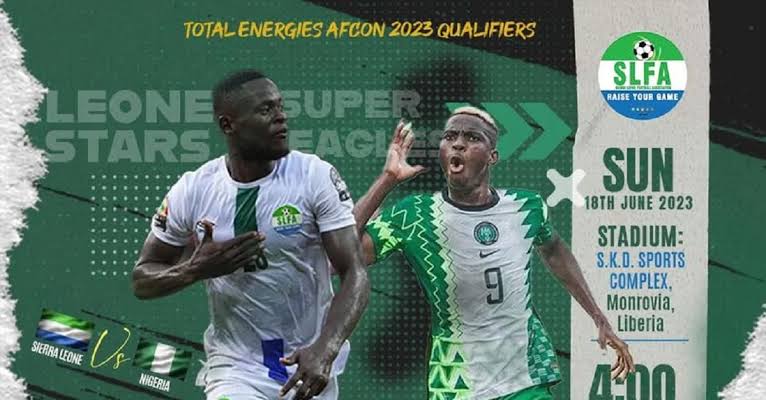 Nigeria will head to Sierra Leone this weekend with the Super Eagles coming into this one narrowly behind Guinea-Bissau in the fight for top spot in Group A as Sierra Leone continue to put up a good fight.
Nigeria have so far scored 13 times and let in just two goals and won three games so far.
Their only dropped points came in a loss to Guinea-Bissau back in March, beating everyone else in the process.
Sierra Leone have won just one game so far, lost one and drawn two after snatching a point off the group leaders but losing to Nigeria in the return fixture between these two.
All attention in this one falls on the shoulders of Victor Osimhen as he looks to get his 16th goal in just his 25th cap for Nigeria.
The Napoli superstar has by far the best goals to game ratio in the country's history and is well on his way to being their all-time leading scorer already.
Stream & Enjoy Sierra Leone vs Nigeria AFRICAN Nation Cup Qualifier Live Match Below:
Stream 1
Stream 2
Keep In Touch


Join the Discussion
No one has commented yet. Be the first!